The advanced technology and research have saved and improved the lives of millions of people across the globe.  There have been several great medical device innovations that have proven to be beneficial for one's life. Thus, with the help of these innovations, there have been medical advancements in the healthcare industry.
Here is a list of few medical device innovation that ensured effective treatment:
Cutting Back on Melanoma Biopsies
Melanoma are very large number of moles which are dangerous and have long been confused with skin cancer. Now you can identify these moles through an invasive surgical biopsy. It is not for definitive diagnosis but rather to provide additional information a doctor can use in determining whether or not to order a biopsy.
3D Printed Biological Materials
It has given a hope of finally reviving the many unsolved problems related to health. 3D Printers will improve the quality of human life.
Embryonic stem cells will help in growth of new organs, creating tissues and for testing drugs.
In addition to it, significant changes are emerging in the medical industry with innovations that move away from expensive, large, stationary, and complex systems to smaller, easier to use, and more accessible devices.
Why Innovation In Medical Industry Is Important?
Huge cost savings have been recorded with the inception of outpatient care from in-patient care. Quality of life has improved over the period as well.
New drugs, diagnostic methods, drug delivery systems and medical devices offer the hope of better treatment as well as of care that is less costly, disruptive and painful.
Furthermore, medical innovations have improved the human condition drastically with better quality of life.
Hence, it alleviates human suffering and maintains and sustains health care systems.
Innovations increase equipment usability.
Scientists are constantly testing out new equipment and procedures to shorten operation periods while boosting lifespan.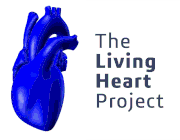 Medical device innovations have been focusing on the faster, cheaper and deliver efficient patient care. Most noteworthy, health care technology  ensures to deliver sufficient health care service, cut down costs, save many lives and provide significant benefits to the patients.

Technology is a cost-effective and increasingly potent means to connect clinics in the vast and medically undeserved rural regions. Some medical devices can drastically change the way a disease is managed, diagnosed and treated. Moreover, they are also trying out new drugs for better treatment and even cure of prevalent disease.